It is said to be true that mobile payment is very convenient for users and it is increasing day by day. As of now, you don't have to visit your bank, retailer shops, and do physical transactions anymore. Basically, mobile payments gaining more popularity due to their accessibility and ease, so forgetting your wallet at home this day's not a big problem anymore. Transactions and payments on fingertips!!
There are more than 600+ million smartphone users around the world and all of them keep their phones wherever they go. And most of them do mobile payments at different places such as parking, shopping, paying bills, fees, buying food. It is so as they find it much easier and simple than making payment by hand. Overall, mobile payment makes things easier rather than paying via wallet with the right changes.
And hence mobile applications and mobile payments are getting so much popular in daily life. Especially, it is gaining more popularity in restaurants and the hospitality industry. As there are tons of restaurants, cafes, and hotels already start using mobile payments apps. This all made their work easier as now it saves their time than using traditional payment procedures. So these advance and modern paments using smartphones make payment faster and more efficient, even during peak hours.
As a result of the advancement of mobile application development, smartphones are serving as a credit/debit card, and hotels and restaurants have been among the first to adopt them. With mobile technology, the internet and apps have provided opportunities for various industries to better serve and engage consumers.
But, what impact does mobile technology have on the hospitality industry? How are hotels or resorts leveraging mobile platforms for branding, guest loyalty, marketing, advertising, cross-selling, and so on?
In this article, we try to look at different ways in which how a restaurant and hospitality industry adopting mobile technology to provide an excellent service experience to their customers.  Check eCommerce best platforms.
Mobile payments work just like smartcard and offer the same benefits to their users. Both use the same technology and reply on radio waves which require POS terminals. There are the following components of this technology:
● Mobile compatible POS readers
● Device pre-equipped with NFC data
● Wifi access
● An active e-wallet
With this kind of infrastructure, your company can accept mobile payments without having to worry about the security of those channels.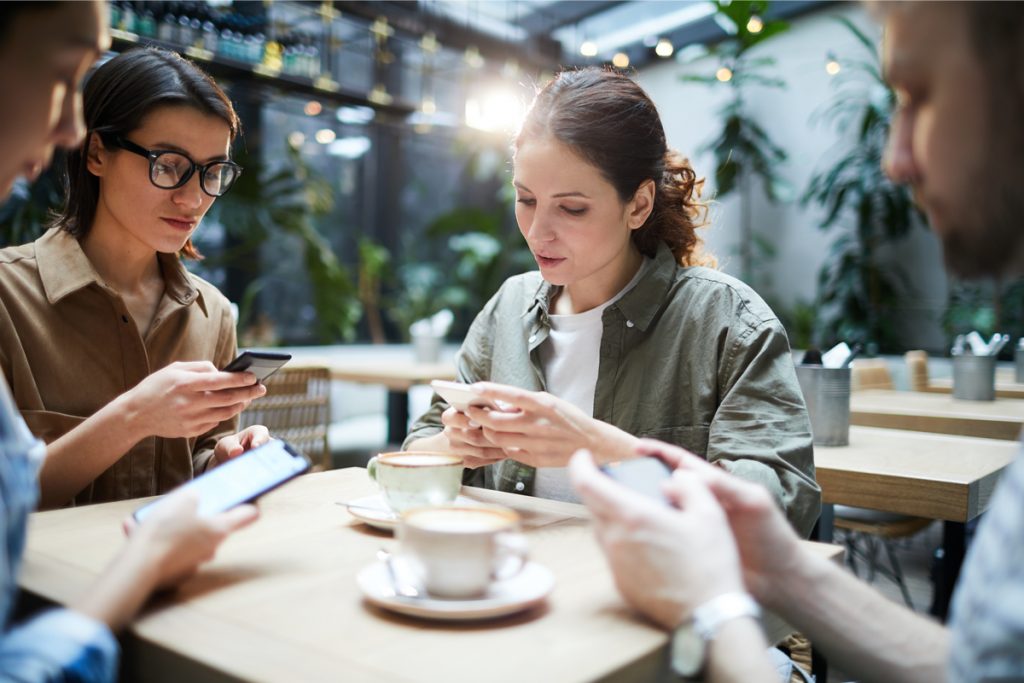 What Do Restaurants And Hospitality Have In Common?
As a result, both industries rely heavily on quick and convenient solutions to drive retail. Technology is becoming more and more important to guests. As a result, both industries have recognized that software development in this direction provides guests as well as themselves with more ease and convenience.
Whether you use a pre-existing solution or begin developing your own mobile application, there are many benefits to take advantage of.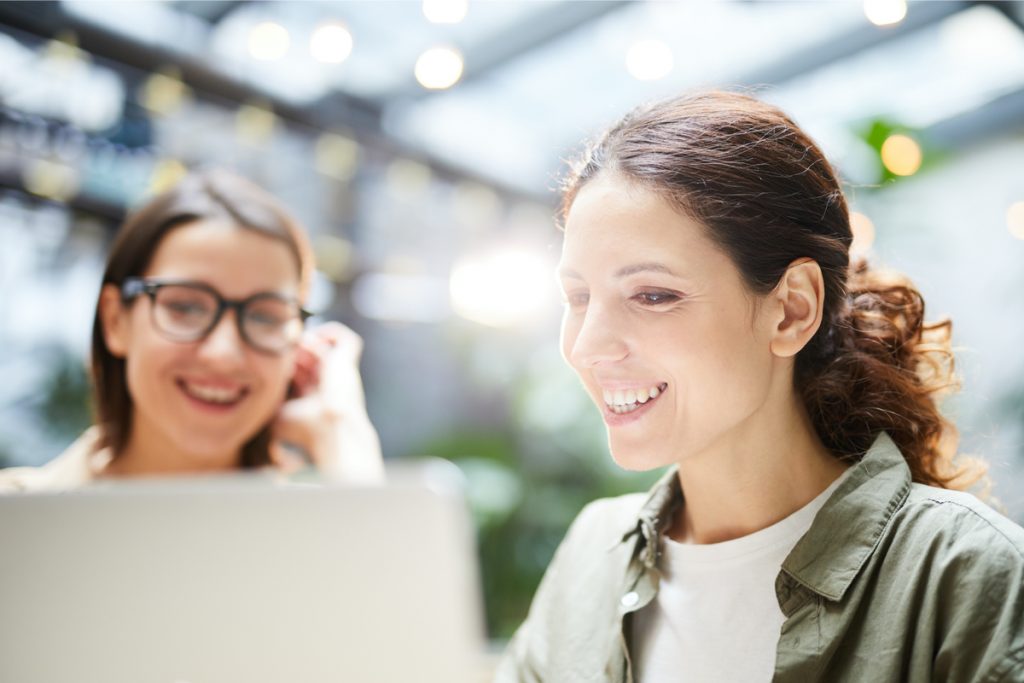 Why It's Worth It?
Regardless of the type of business, the benefits are enormous. The following are the ones that pertain specifically to restaurants and hospitality:
● Reducing the use of paper
● A safer and more secure way to store money
● Paying employees more quickly
● Provide more options for customers
● Enhanced efficiency in money management reduces overall costs
● Develop mobile apps to boost guest loyalty
In the hospitality industry, mobile technology has taken on a number of forms:
●      The use of big data and the virtual assistant
●      By using IoT, you can create smart rooms that provide excellent convenience and comfort for the guests.
●      The use of blockchain technology
● The growth of tech lounges
●      VR and AR to provide a better booking experience
A mobile app for the hotel industry has the following features:
● Mobile-friendly websites and applications
● Real-time information sharing
● Using customer behavior to predict trends better
●      Relationship management and connecting with customers
● Benefits of Loyalty Programs
● Increasing self-service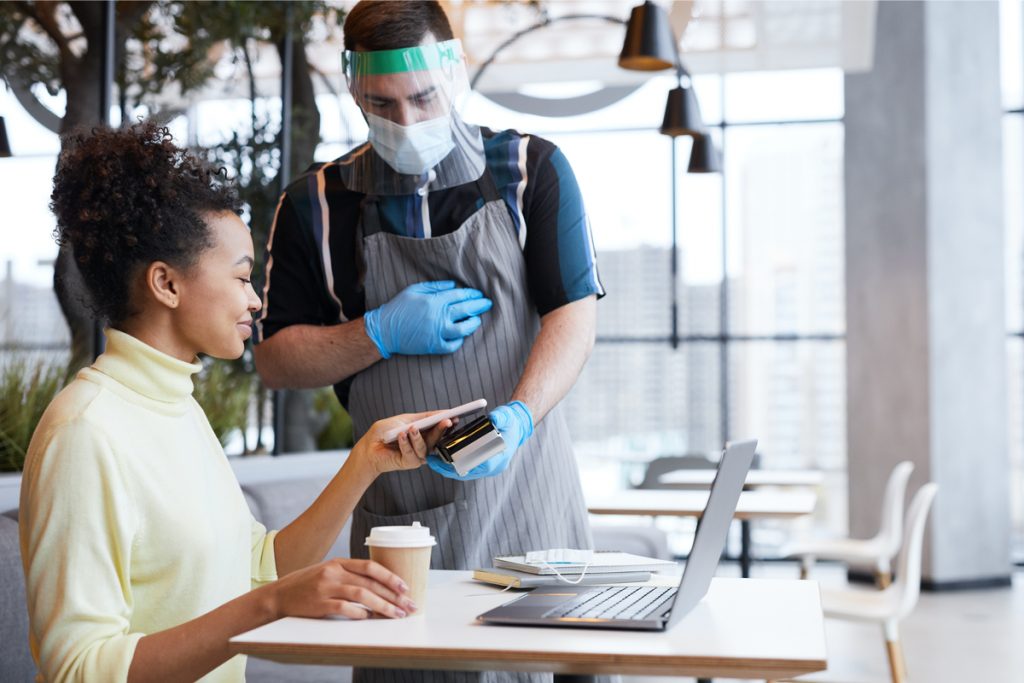 How is Mobile payment Transforming the Restaurant industry?
Online food delivery:
Food delivery apps like UberEats, Grubhub, and DoorDash have altered the way many businesses do business in the food industry. Apps for food delivery offer restaurants new ways of expanding their business. Additionally, with dine-in services suspended temporarily, restaurants are able to remain in business with delivery services. Using their smartphones, users can now place orders, pay, and track their food.
Online booking:
With the help of a mobile app, you can now simply schedule a table in any of your favorite restaurants. An app reservation feature has helped a lot of people, from busy professionals who want to have meetings urgently, to procrastinators who never plan ahead, to restaurants who want to fill up their spaces at the last minute to boost their sales.
Speed up the processing:
Restaurants have become more efficient by automating their business processes using a mobile money payment solution. It has eliminated the need for data entry in restaurants. It also reduces their large backlog of invoices and receipts. It allows restaurants to reduce their environmental impact by eliminating paper receipts and sending digital invoices directly to their clients.
Push notifications:
Restaurants can stay in touch with their customers using push notifications. Providing information about offers, cashback, discounts, app updates, as well as sending multiple notifications is a way restaurants can do business.
Payments via mobile wallets:
Mobile wallets have revolutionized the way we make payments. Now, digital wallets are preferred by customers over digging through their wallets for convenience and security reasons.
Real-time analytics:
With mobile payment solutions, customers can keep track of their daily business transactions, including purchases, sales, profits, holdings, etc. As well, the users will be able to see which product they spend the most money on, allowing them to reduce their expenses and increase profits.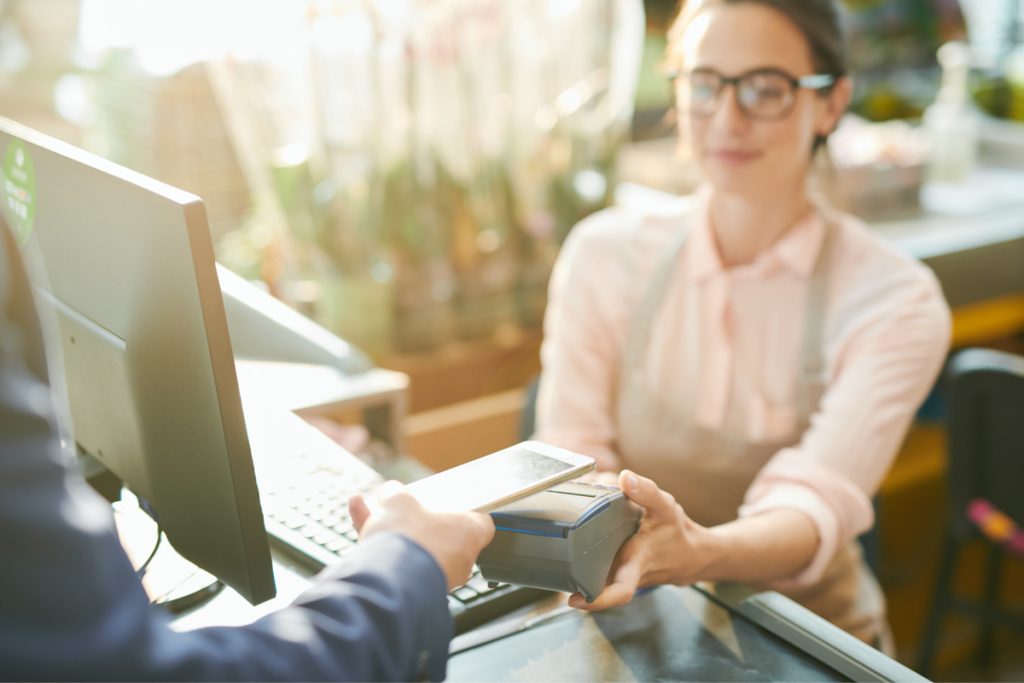 How is Mobile Payment Transforming the Hospitality Industry?
Hospitality is a service industry. With the advancements in technology in the hospitality industry, clients today can have seamless experiences which are personalized and seamless.
Mobile-friendly websites and applications:
Several hotels are now mobile-friendly. They realized that mobile websites and applications are perfect for encouraging potential customers to book rooms and see availability, see hotel services, read reviews, view hotel pictures, and more. 
As with mobile apps for the hospitality industry, they are a great way to make it easy for guests to make reservations and to stay informed of exclusive offers, events, and so on.
Sharing live and up-to-date information:
The purpose of a Content Management System (CMS) in a hotel is to ensure that customers have access to real-time information. Using these systems users can easily input, modify or delete any data in minutes and control the information that they see.
Relationship Management and Customer Connectivity:
Aside from the traditional methods (telephone calls or SMS messages) hotels have adopted to stay in touch with their guests, they can now also use social media (Facebook, Twitter, etc.) to learn about their customers' stay and food experiences. The company can also respond quickly to any customer comments, feedback, or queries via the social media apps on its Facebook or Twitter pages.
Using Customer Behavior to Improve Trend Predictions:
The in-app interactions that customers have with hotel-related mobile apps provide hotels valuable insights into customers' preferences. It makes sense that a hotel would be better positioned to predict the trending services for its existing guests.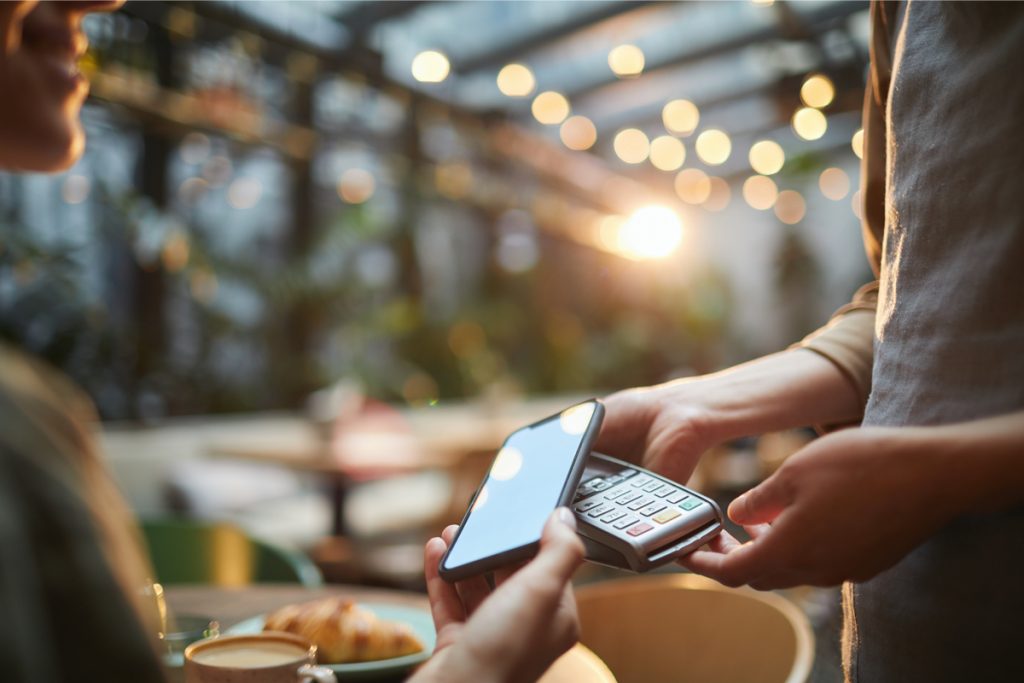 Conclusion:
Mobile payment has become a de-facto standard thanks to its changing technology and convenience, which it offers businesses as well as customers. Mobile payment services have become increasingly important to clients in choosing a hotel or a restaurant. Talk to our expert and know more how changes can be implemented in your business with the help of our specialists.
Thus, businesses that do not accept mobile payments will be overlooked, which will result in them losing their market share. However, companies need to take the necessary steps to make mobile payments successful by arranging for how to deal with any additional surge in business they may have following the introduction of mobile payments.