eCommerce platforms 2020 — or electronic commerce refers to transactions made through the Internet. Every time individuals and companies engage in e-commerce they are buying or selling products and services online. An eCommerce platform is a platform where we can launch and set up an online store for selling products. While different eCommerce platforms offer different features, all of them give business owners a technique to sell their products to clients. These platforms permit you to create your very own online store without any coding experience, difficult budgets, or a degree in web design. They're full of eCommerce-specific designs and features to make it as easy as possible – and successful – to set up your business. Here we will discuss the best eCommerce platform of 2020.
Which platform is the best platform for eCommerce?
There are so many eCommerce platforms available, choosing one can be very confusing – especially when they claim to be the best of them all. Don't waste your time and money on second-tier eCommerce platforms. Companies like Amazon are swallowing up more than half of the market and thousands of more online stores are counting their share. Because of this, you need to be able to compete by offering the best experience for your customers on your eCommerce website.
The place of e-commerce is always changing with new updates, prices, advances, etc. Here's the latest list of top eCommerce platforms for running a business in 2020, to help make it easier.

Shopify is one of the most famous platforms in the industry and one of the best eCommerce platforms to power over 1 million businesses worldwide. The platform is rapidly growing to more than 5,000 enterprise users and 1 million users with an annual revenue of over 1 billion. This technical solution provides you with the entire infrastructure you need to launch your store in minutes. Also, Shopify frees you from all website infrastructures such as website domain, hosting capacity, payment gateways, CMS, database configuration, SSL certificate, etc.
Shopify Features
Shopify offers some of the most advanced inventory management features of all the platforms we've reviewed. According to Shopify, one of these online stores could be ready in a matter of minutes. Users can choose from many templates, or they can design their store layout. It accepts a comprehensive range of credit cards, has Level 1 PCI compliance and 256-bit SSL encryption for security, and offers 24/7 support via phone, instant messaging, or email. 75% of website visitors evaluate your site's reputation based solely on design. And it happens in the first 90 seconds when they spend time on your site. As you can see, website design has a significant impact on your overall business success.
Website Design
At Shopify, professional web designers have developed a bunch of innovative, mobile-friendly, e-commerce themes. So you can get an advanced website design that works out of the box. Designing themes can be used for your branding. You can easily apply the desired colors and styles. Advanced users can use "liquid" language to further edit website themes. Presently, the platform provides eight free and 64 paid website design templates. The premium price range is $140 to $180. If you find it valuable you can start with free trials.
Ease of set up
Shopify frees you from website infrastructure such as website domain, hosting capacity, payment gateways, CMS, database configuration, SSL certificates. Occasionally, tech-savvy merchants lack the liberty to adjust the source code of this ready-made e-shop solution. Also, there are limits to accessing some raw data from the database. But if you are not a developer and need to focus only on selling your product during online store coding, you can do so without access to such data. You can set up your store and take the next steps towards your business success.
Pricing
Shopify offers 3 plans: Basic Shopify ($29 for one month), Shopify ($79 for one month), and Advanced Shopify ($299 for one month), you decide which features you need and choose the plan. You can change this later.

Big Commerce is a hosted SaaS eCommerce platform that allows business owners to easily configure online stores using various custom templates. Bigcommerce is a complicated eCommerce platform and the ideal host for large and fast-growing businesses. So if you think your business has already outgrown the existing solution, Bigcommerce may be your best bet.
Features
Bigcommerce offers a lot of advanced built-in features designed for sale. Fully customizing SEO is one of the many others. Big Commerce provides merchants with 100+ eCommerce themes. It provides 12 free themes and over 100 paid ones. Prices range from $145 to $235. Users can benefit from a variety of integrated marketing tools and analytics, as well as useful and flexible product management, search engine rankings. Payments can be accepted through 40+ pre-integrated gateways and customized shipping details to suit business needs. Of late, some new features have been added, such as Amazon Import and Purchase Support in Link and Instagram Stories.
Free Trials
Big Commerce also has the advantage of offering a 15-day free trial, as well as "set it and forget it" security and comprehensive analytics that compete in the case those other eCommerce solutions providers have on the table. Let's compete for the best.
Pricing
Big Commerce offers three pricing plans: Standard ($29.95 for a month), Plus ($79.95 for a month), and Pro ($249.95 for a month). There is also the option of custom pricing plans for businesses.

WooCommerce is an eCommerce website integration that allows you to create a new eCommerce site at the top of the existing WordPress installation. WooCommerce is a free plugin that can transform your WordPress website into a fully functional eCommerce website. The basic WooCommerce plugin is easy to install via WordPress, and even better, the plugin is free to download and use. If finding the best web hosting servers, configuring databases, and uploading SSL certificates doesn't scare you and you already have experience building websites, you should go for WooCommerce. However, to get the most out of WooCommerce you will need to install several third-party plugins. This includes features such as payment processing, inventory management, and stock control. Major third parties are supported, and you can pay with various options such as PayPal, SagePay, and Stripe. There are also several integration plugins, such as MailChimp for Email Marketing. If you build your site on WooCommerce, you need to take care of the SEO of the store itself. Be prepared for URLs, meta descriptions, sitemap preparation, etc. If you have basic coding skills, it's not that complicated.
Pricing
While WooCommerce may be the best free eCommerce website builder to name a few, there are additional and even unexpected costs. You will need to pay for the website hosting and domain name.
Wix is eCommerce for beginners, their website creation tools allow anyone to create a website but often leave much to be desired in terms of the actual shape and feel of the site. It is a website builder with eCommerce functionality and is known for its intuitive drag and drop site editor. With Wix, creating your website is very easy. The WYSIWYG editor makes it workable even for beginners without coding skills.
Features
They provide very easy-to-use features; permit anyone with no coding experience to create an eCommerce site in no time. Wix provides over 72 free themes to present to beautiful websites. Wix comes under the best eCommerce platform but here WooCommerce Wix SEO performance is not comparable. True, Wix is ​​never going to win an award for "Best Web Hosting eCommerce", but if you're just getting started, this is a great choice.
Pricing
Wix eCommerce Sites offers three plans: Business Basic for $17 for a month, Business Unlimited for $25 for a month, and Business VIP for $35 for a month.

Magento's eCommerce platform is a world-famous platform. According to the same bulletin report, it is the third-largest in the world. To convert visitors to your site into paying users, you need to have an eCommerce website based on conversions. Magento may be the best choice for your business. Many big brands like Nike, Procter, Gamble, and Cisco use and believe that Magento is the best eCommerce platform for the enterprise level. If you need to create a Magento platform, or any other, we have experienced IT specialists who are capable of that.
Features
The Magento open-source platform is rather comparable to WooCommerce. So this means that you will need technical knowledge for this solution. You can find pre-made themes in the Magento marketplace that can be customized later. Also, hundreds of themes are available in standalone marketplaces such as Theme Forrest, Template Monster, etc., some of which are free, while others are up to $99.
Pricing
When it comes to pricing the Magento service, it gets a little bit complicated. For the open-source version, it's free. To build your website, you have to pay for web hosting, domain, some additional extensions.

Quick eSelling is a fully managed and hosted ecommerce platform. The ecommerce platform has sharply made its presence in the market due to its interactive pricing model. Quick eSelling offers a completely free setup of an online store with no coding experience. In the free plan, anyone can start an ecommerce website and mobile app without any hosting charges, monthly or yearly charges, and transaction fees.
Features:
The ecommerce platform is equipped with a lot of features as well. It offers high quality themes, customizable front-end, powerful CRM, order management, multiple payment gateways, and many other standard ecommerce features. Quick eSelling provides native mobile apps that have features like deep linking, voice search, push notifications, store locator, etc. In the free plan, you can configure your own custom domain.
Pricing:
As mentioned above, Quick eSelling is free. There are no setup charges, monthly charges, & transaction fees. In the free plan, you can upload 1000 products. You can upgrade to paid plans in case you have more inventory/products to sell.
What is the best eCommerce platform for 2020?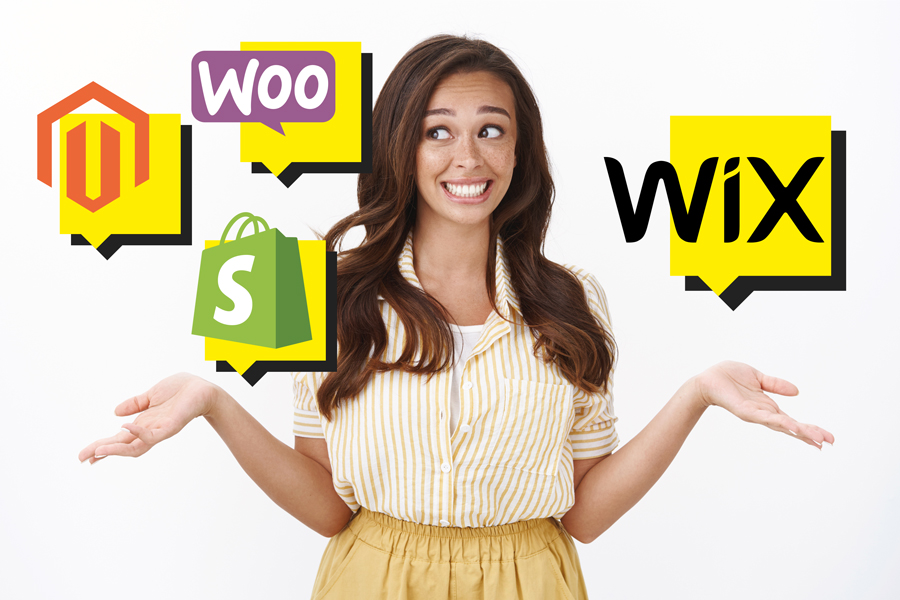 Shopify is one of the most popular names in the industry and one of the best e-commerce platforms to power more than 1 million businesses worldwide. The platform is rapidly growing to more than 5,000 enterprise users and 1 million users with annual revenue of over 1 billion. So, Shopify is the best e-commerce platform in 2020.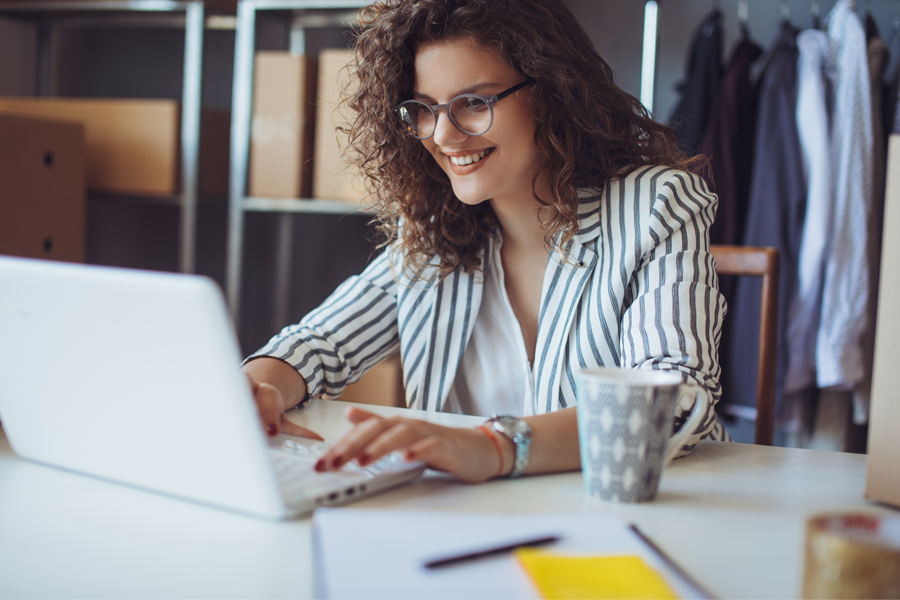 Which eCommerce platform is worth using?
We can admit that all of these platforms are quite good to create your first online shop, to get experience, to understand how it works. After you gain an experience it will become obvious for you what exact tools you need and what is missed, what aspects you would like to edit and improve. A software development company can definitely help you to create the eCommerce platform regarding your strict requirements and needs.
You can read also about eCommerce and new trend: voice assistant, check our infographics dedicated to eCommerce and mCommerce 2019-2022.