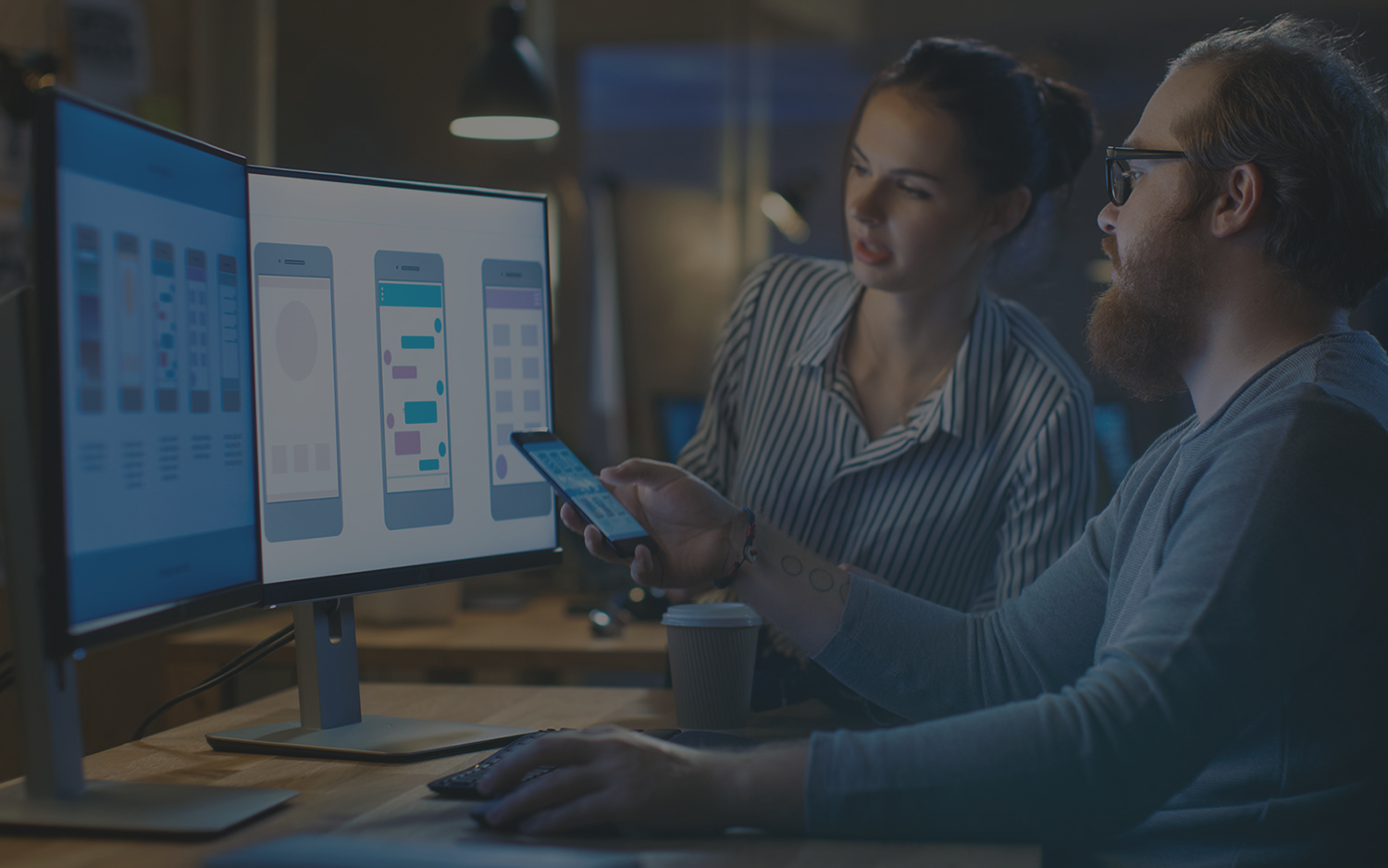 Custom Mobile Application Development
Our team has developed native, hybrid, and cross-platform mobile applications for over a decade. Our diverse staff of business analysts, designers, QA, DevOps, and back-end developers is ready to make high-end mobile applications with all of the features you need.
Contact us
FortySeven Mobile Application
Development
FortySeven Software Professionals are here to transform your business into a prosperous mobile enterprise. We can also help to improve your existing products or launch them on a new platform.

Our specialists can cover such issues as, custom app development, consultations, development of software requirements specification, auditing existing apps, long-term app maintenance.
FortySeven Software Professionals
will help you to
---
Leverage the latest technology to ensure your app fully supports your business
Create an intuitive design that delivers an optimized user experience across all devices
Enhance performance across all platforms to ensure fast response times and the best user experience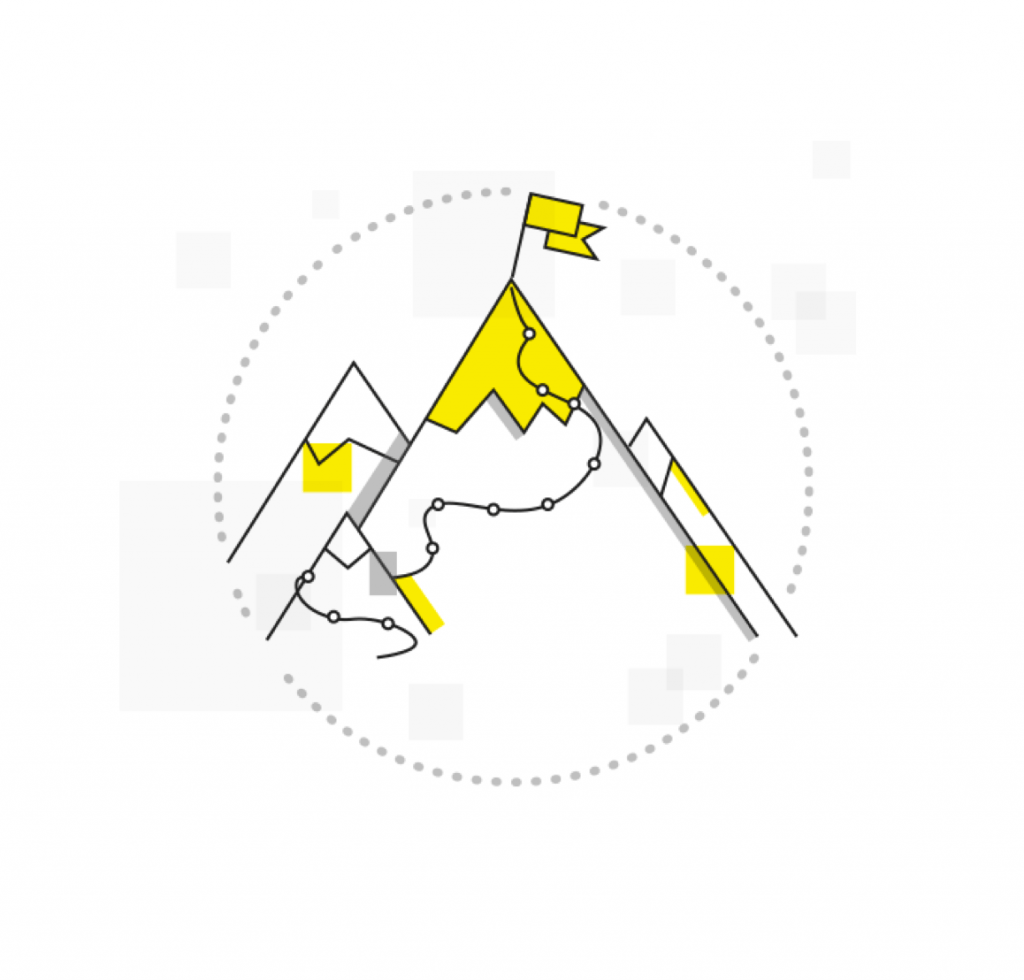 Innovative approach
We know how to effectively transform your ideas into revolutionary mobile solutions.
Focus on your business goals and user experience
Our team delivers iOS, Android, Hybrid powered applications that help you effectively interact with the customers and make additional revenue.
Deep knowledge of mobile projects workflow
We have a complete spectrum developers with a philosophy of having strong strategy set before production begins. We use software industry proven methodologies, manage deliverables, cost, quality and resources to drive your app into success.
Expertise in integrating apps
Our developers provide the applications secure integration with the IT infrastructure (ERP, CRM, ECM, CPM, HRM etc.) and deliver an ultimate solution for your business
Mobile Application Development Approaches
Native App
Development
---
A native mobile app is an application created for use in a single particular platform or device, like Android, iOS, Windows. A native app is specially made and coded for a specific mobile platform in its native programming language

iOS (Objective-C or Swift)

Android (Java, Kotlin)

Windows Phone (C#)

Native mobile apps provide a high degree of reliability and fast performance.
iOS App
Development
---
We cover the entire development cycle, from concept to distribution. Leveraging a proven agile methodology, that minimizes risk, maximizes velocity, and promotes transparency, and in-house talent, we deliver end-to-end custom products that encompass the complete range of iOS devices, including iPad, Apple TV, watchOS and iPhone app development.
Android App Development
---
We develop the application discovering the future-proof technology and app trend by comprehending all significant aspects. Our developers are skilled with native programming languages like Java & Kotlin or hybrid programming languages like reactjs, ionic & flutter. We offer android app development solutions for different industries such as gaming, social media, healthcare, sports, travel, lifestyle, utility, entertainment, education, etc

Hybrid Mobile App
---
Our mobile engineers build hybrid apps where the code acts as a 'wrap' to prolongs its functionality in a customer's web project. Over the last 7 years, we've completed over 100 hybrid mobile app development projects.
Native App
---
Native mobile app development can be accomplished through specific programming languages such as Java for Android and Objective-C for iOS. Native mobile apps enable them to have high reliability and superior performance. We are skilled at adopting native frameworks and technologies in this field.
Cross-Platform
Mobile App
---
Our team has many years of experience in using HTML5 and JavaScript, Qt, and other flexible and powerful techniques to build cross-platform mobile software. We are also acquainted with Xanmarin and .NET Framework-related platforms and cross-platform projects such as App Celerator, Cordova (PhoneGap), and countless other mobile development tools.
We welcome every opportunity to be helpful to our customers in everything related to software development.
We apply the latest development standards and innovative technologies, advanced engineering practices, and methodologies as well as integration procedures specific for every single project.
Code Etiquette
Our team produces clean and easily manageable lines of code
Development Flexibility
Every accepted IT challenge keeps our system developers in good fettle
Deadlines Respectability
Keeps our system developed motivated and inspired
Support Policy
You will never be alone. We provide 24/7 maintenance and support of the software developed to keep our customers satisfied
Engagement Models
Outsourcing should be a strategic partnership, not a simple hand-off of duties to a third party. Getting that right requires smart preparation and we at FortySeven are here to help, support and guide you in the right direction. FortySeven, through many years experience, understands the various outsourcing engagement models and how to best to apply them in your situation.
---
Technology Implementation