FortySeven Software Professionals has been again participating at Europe's leading energy trade fair, E‑world Energy and Water 2020 at Messe Essen. There were 813 exhibitors from 25 nations participating in it.

(E-world Energy&Water 2020)
"The industry is looking for and finding tangible solutions for the energy supply of the future in Essen. 74% of the trade visitors are decision-makers. This underlines the importance of E‑world for the European energy sector",

mentioned CEO of Messe Essen Oliver P. Kuhrt.
One of the main topics for discussion has been the energy revolution and at the same time the digitalization of processes inside the energy and gas sectors.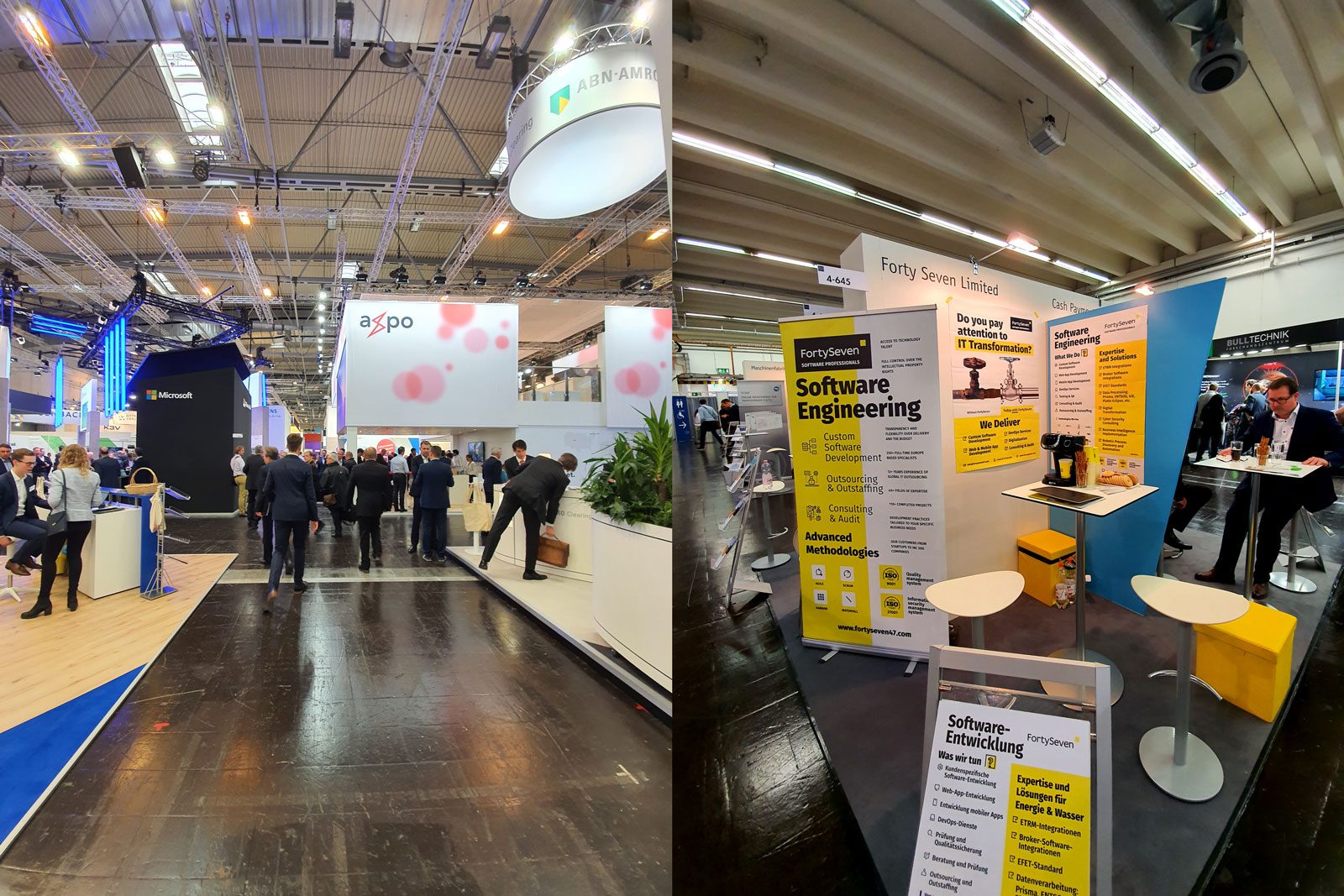 "It has been a great experience for our company to participate in the 20th anniversary of E-world Energy and Water. This year it was even more dynamic for us than during the previous one. Our colleagues experienced three intensive days at our booth and many meetings. Compared with last year, we can say that the proportion of customers from European states was still high. And for us, as for a company, based in European Union it's a great opportunity to extend our projects on the territory of the EU. We registered a high demand for the custom software development services of FortySeven. We are happy to see our customers among the exhibitors, it means for us that we are moving in the right direction. This fair is a good platform for establishing and strengthening the contacts in the Energy and Gas sectors. We see the possibility of meeting the relevant contacts in order to jointly work on complex software solutions with them. We are looking forward to the E-world 2021'',

concluded the FortySeven' team.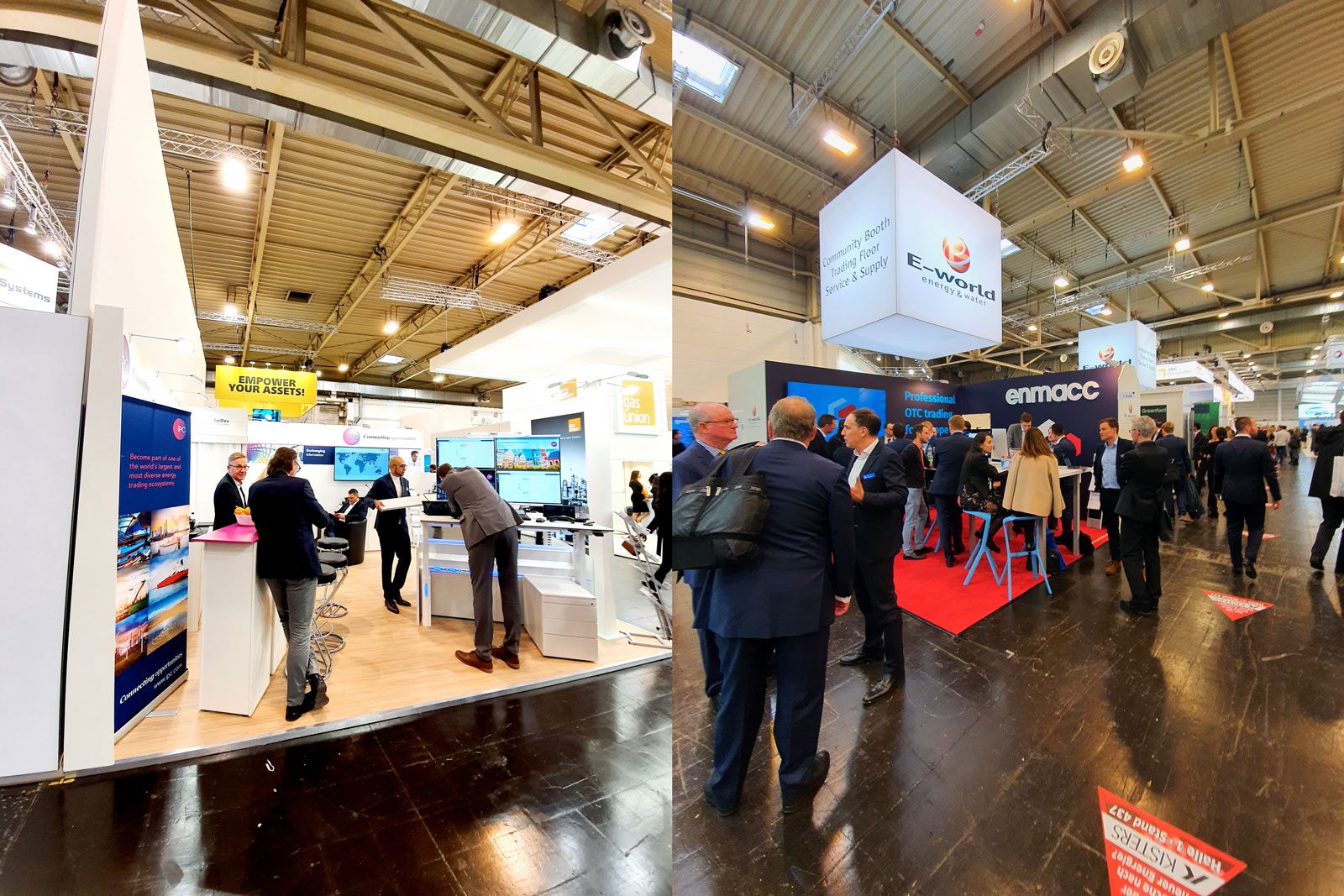 During the E-world Energy and Water exhibition, in most of the halls, there were panel discussions, and the tone of the main idea was clearly defined as, digital innovations will play an important role for the future of the energy and gas sectors. As is mentioned in the official press release: "At the trade fair, companies showed how producers and consumers can be efficiently networked with each other to minimize energy consumption. These included intelligent control systems for energy supply companies, flexible battery storage or adapters for water or electricity meters which transmit data to smartphones simply and conveniently. The exhibits on display also included smart street lamps with W‑LAN functions, carbon dioxide measuring devices, parking space displays and e‑bike charging functions. North Rhine-Westphalia's Minister for Economic Affairs and Energy, Prof. Dr. Andreas Pinkwart, said on the first day of the fair:
"E‑world is the perfect place to experience technologies and solutions for the future energy system today."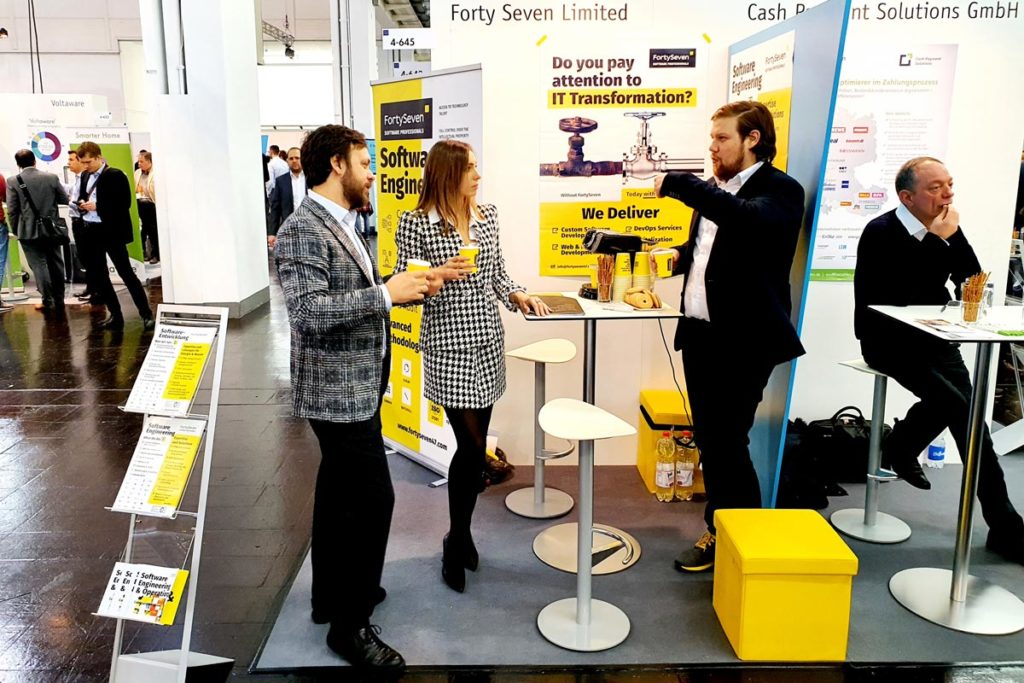 See you next year in Essen!