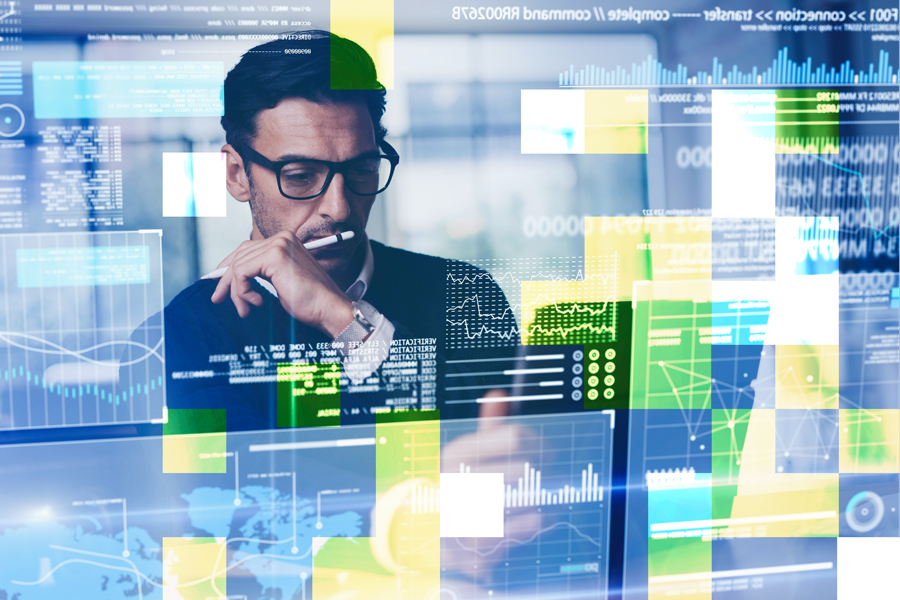 According to Salesforce Customer Relationship Management is a technology for managing all your company's relationships and interactions with customers and potential customers. It helps to improve business relationships to grow the business. A CRM system helps companies stay connected to customers, streamline processes, and improve profitability. It also can be defined as the management techniques and strategies that companies can use to better connect and communicate with their clients, resulting in more sales. The CRM Software assists enterprises in establishing extensive relations with the clients.
Importance of CRM
Every business needs potential plans and strategies for surviving in the market. Therefore, every company needs to handle and satisfy their relationships with their existing and future clients. The system lets companies develop a client partnership that builds satisfaction and customer retention. Because consumer satisfaction and sales are both attributes that influence a company's revenue, CRM is a management tactic that improves a business's profits. The CRM tool provides an essential yet fundamental user experience for data collection that lets companies understand and interact scalable with consumers.
Custom CRM Software
Customized software is developed according to company needs and specifications. It consists of functionality required to manage the work system. Either answering consumer questions and monitoring or putting personalized CRM app tailored methods. Interestingly, you may still use emerging technology such as automatic replying bots, and AI to get timely responses and interpret patterns, considering the audience's behavior and input.
Generic CRM Software
A typical CRM software has simpler options and functions to handle the basic client interactions, and there is no market-detailed domain that can be tailored to your CRM objectives. Therefore, each specification to be added by your own. The standard software is provided with an option to modify.
Can I build my own customized CRM?
Certainly, any company can have their own modified and customized software as per their needs. The process of developing custom software requires to comprehend the daily needs and requirements of the company operations. As per FortySeven' experience in developing CRM systems, you can check some of our case studies to know what technologies have been used and what industries did we help.
Benefits of Customized CRM
Enhanced Relations with Clients
Undeniably, potential customers are one of the biggest assets of any company. They are those that ensure the company's financial stability. They may even become regular clients and supporters of your company. Custom CRM lets the company consider certain consumers ' desires, interests, and behaviors.
Better Marketing
If you are aiming for the best outcomes, your teams need to work together, including marketing and sales. These powers will only function in alignment if they reach a network that delivers all applicable consumer data in real time. Customize CRM helps marketers to build interest-sectioned messages, improve lead nutrition efficiency, etc.
More Grip
Every business person needs to have more influence on the performance of the company to compete rivals, otherwise, the company could collapse. Custom CRM provides adequate power to owners to manage sales, whilst having great grasp over the capital earned along with knowing each statistics of the company.
Quick Database Access
To retain a consistency, quality and simplicity in the systems, the best option is having Customized CRM. It will hold all important information, details, and files in one secure location and you can allow the entire team to access or to make a different access logging to different levels.
Focused Strategies
Customized CRM software allows you to fulfill your commitments with clients and will assist in differentiating important tasks before the submission dates. As we know automatic working significantly reduces the need for routine jobs, you have more time to build a strong sales process and a successful strategy. The entire digital system helps you in designing and focusing on the company's strategies rather than worrying for communication issues.
Performance Check
Monitoring your company plan and check if the process is going according to quantitative measures. It is important to keep your business on track. Business owners usually don't rely on ordinary means to monitor; they always opt for customized CRM to get all required files all together at one place. With even more detailed and real-time reporting, decision-making becomes more complex – as it should be. You can detect possible challenges even quicker and incorporate genuinely effective, data-based solutions.
Secured
Having custom CRM have lots of benefits, a secure networking and storage environment is the unique feature, on which nobody would like to compromise for their company. Every owner of a company wants to make sure that client information and credential remains in safe hands. Custom CRM software helps greatly in this aspect as well.
Accessibility
Along with competing with other companies, you get a chance to improve those factors which define a company's progress and sales. Customized CRM gives you more ease and makes hectic tasks easier, and customizing as per your operational requirements and desires.
Differences between ERP & CRP
There are few similarities between both systems, although there is still great confusion for them. But we cannot completely compare them with each other. CRM software is structured to store documents and consumer relationship details for the organization. Sharing and transferring data with organization personnel becomes simple. On the contrary, ERP is built to make business more effective, concentrating on the company's development side.
Types of Customer Relationship Management
1. Operational
It optimizes the corporate operations through sales management, business analytics and operation computerization. Primary purpose of this form of CRM is to produce information, turn them into interactions, collect all necessary data and provide service during the customer lifecycle.
2. Analytical
It enables senior executives, marketing persons to decide which offer or discount plan is captivating more people and giving more effective interaction to existing consumers. It lets top executives make better choices, marketing executives realize promotional efficiency, sales executives raise sales and service workers to boost support quality and develop good consumer terms.
3. Collaborative CRM
It helps an enterprise to exchange customer information between various teams within the company such as marketing team, operations, and technical teams. Thus, the customized software helps every business company in focusing on one objective and utilize the maximum potential of the team.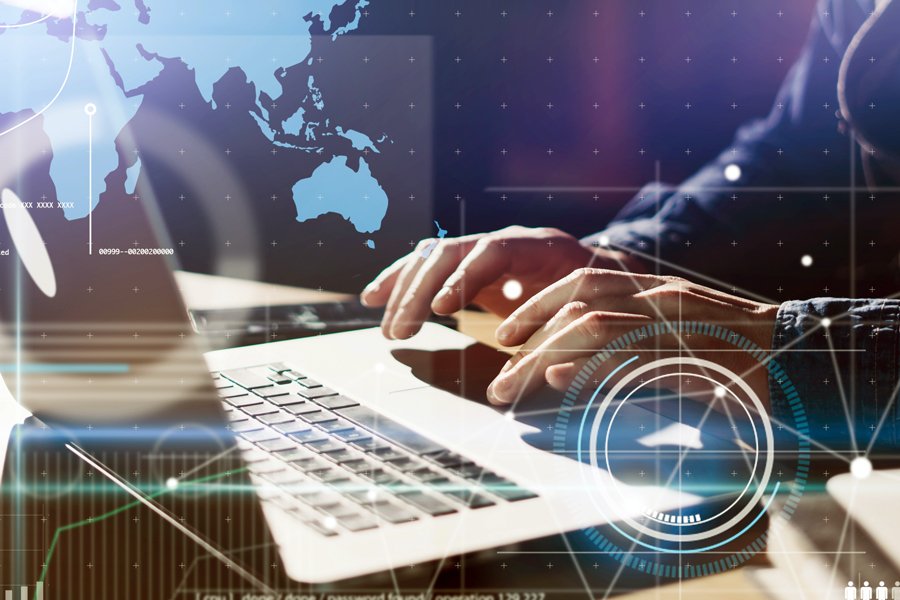 How to make it?
Each CRM system has unique features and advantages over the other. Therefore, before deploying and implementing any such system, the company must evaluate the potential objectives and plans before the selection of type for your enterprise.

The easiest approach is to allow the professional specialists to develop it according to your company expectations and needs. FortySeven has great experience for designing complex CRM systems for any type of business. Talk to our specialists and we will help you to scale up your business.