Enterprise web development is simply a process to develop a website or an application for enterprise-level business. It revolves around enterprise websites, enterprise web application development, and enterprise software development. In this fast-paced, technologically advanced era, an enterprise definitely needs at least one of these to cater to the needs and growing demands of businesses.
As you hear about enterprise web development, the first thought that ushers in your mind are Does my enterprise need it? Well, maybe yes, maybe no! However, if you are running a large enterprise, an enterprise website, web app, or software can help you run day-to-day tasks smoothly and flexibly.
Before we move further, let's define enterprise websites, web applications, and enterprise software.
What is an Enterprise Website?
 An enterprise website is a group of web pages with a single domain name that represents your enterprise. The website allows you to have an online presence and widen your audience reach. 
What differentiates enterprise websites from regular websites is that it takes different features and tools to build and has a unique content management system, commonly known as Enterprise Content Management (ECM).
What is Enterprise Web Application?
Enterprise web applications are web-based applications that allow you to handle your company's internal and external needs and operations. A web application gears you towards a digital transformation and helps meet the modern needs of business in this digital world. 
Now, it is important to note here that an enterprise web application can be restricted for internal use such as inter-departmental communication or offer wide-range external services such as managing customer relationships.
What is Enterprise Software Development?
Now, enterprise software development comes into play when you need a software or an application for internal use only. Most commonly, enterprise software is not consumer-facing and helps in day-to-day activities of an enterprise such as managing records, accounting, automation, project management, and other functioning. 
Now, the size of an enterprise software depends on the size of an enterprise and the needs it is required to deliver. You can have specific software that is only a process automation tool or a huge software that looks into everything that your business requires. Read about languages for Web Development.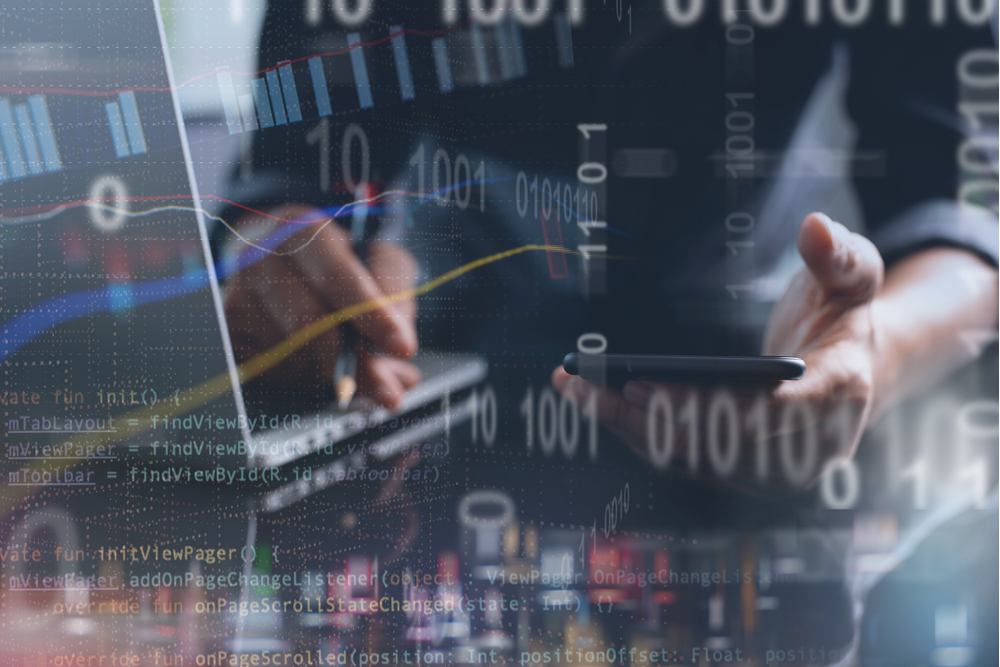 Difference between Enterprise Website, Web App and Software
A lot of people confuse enterprise websites with a web app or software. It is important to mark a difference between these terms.
An enterprise website consists of web pages that allow the enterprise to maintain online visibility and reachability. A web app is a full-fledged application that handles internal and external operations. A software, on the other hand, mainly looks into the internal processes of an organization.
As web apps and software find similarities and have a similar development process, they might be called as one, depending on the features they deliver. A website, however, is a different thing.
And when you hear the word enterprise web development, it could be any of these. You can read about trends of web development here.
Significance of Enterprise Web Development
Now that the difference is clear let's talk about the significance of enterprise web development.
Web development comes as a worldwide channel that communicates your enterprise's services and value proposition to your target audience. It plays a huge role in converting your audience into your potential customers.
Given the increasing pace of digital businesses, it is safe to say that web development will make sure that you sustain your position in the online world in the near future. In this modern era, a website is the first source of connection between you and your customers so, a well-designed website will enhance your business's reputation and increase the customer base. Moreover, a website goes beyond branding and marketing to help businesses handle operations online.
The same goes for software or web application. Some basic operations you can handle include accepting orders, automating deliveries, answering queries, and an online transaction process. As obvious as it seems, websites and web applications are going to nothing else than increasingly innovative and beneficial for businesses and customers alike in the coming years.
Enterprise Website
Let's look into topnotch benefits and some must-have features of an enterprise website. This will help you decide if your enterprise needs one.
Benefits of an Enterprise Website
Following are some significant benefits of an enterprise website:
Showcase Your Products and Services
An enterprise website is an effective method to present your products and/or services to your audience out there, no matter which corner of the world they reside in. A website helps break the physical barriers and connects you with your customers.
An Online Presence
Your online presence acts as your social proof. It lets the audience knows that you are interactive and welcome communication.
Branding and Marketing
Every business, no matter what size, requires branding and marketing. With an enterprise website, you can increase your business's reach and implement effective marketing strategies to make your business word of the mouth.
Achieve Business Goals
Your business goals and objectives are all that you are creating a website for. To achieve them in a better and competitive manner, a well-developed website can be of great assistance.
Improved Customer Relations
Every business needs to ensure good customer relations. Acquiring your goals and objectives depend on better customer services. An enterprise website allows you to get in touch with your customers directly by being available 24/7.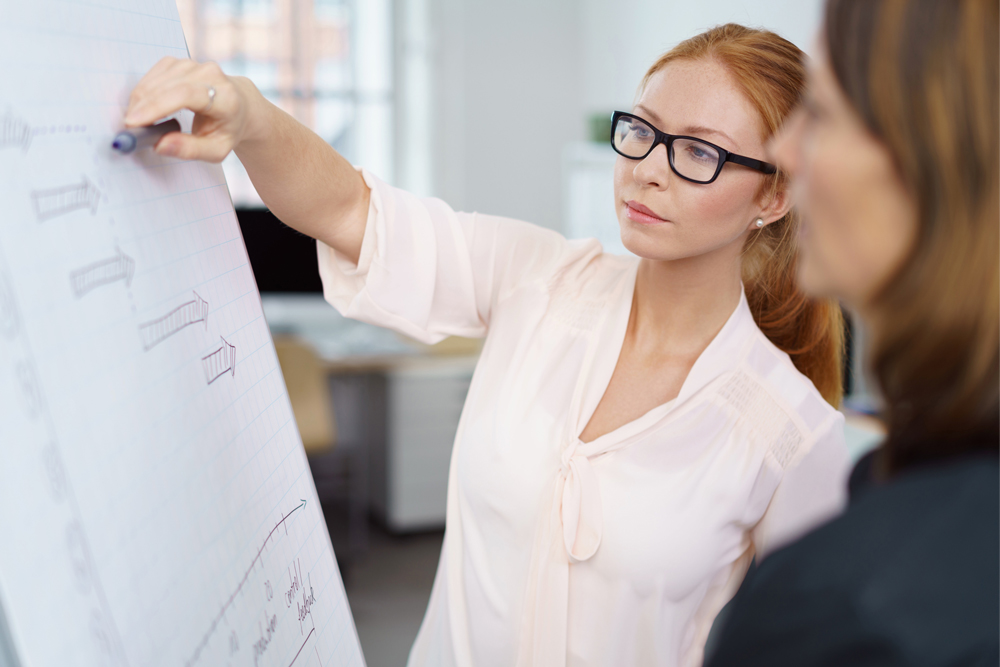 Must-Have Features of an Enterprise Website
Now that you are well aware of the benefits that an enterprise website can deliver, you need to know which features to include to make that happen.
A Great Web Design
Good web design ensures a good user experience. It makes your website easy to navigate and allows visitors to find what they came looking for instantly. If your website has good web design, there are increased chances of a visitor to come again until he becomes a customer.
Responsive Development
It is important to have a responsive enterprise website as not all the traffic comes from desktops and PCs. People use their mobile devices on the go to access a website and look into products or services.
A responsive design makes sure your website loads faster and portrays content pleasingly no matter what device the visitor uses.
A Clear Value Proposition
An enterprise website must have a clearly established value proposition to let your audience know what problems you are going to solve for them.
Informative Content
Without a value-driven and informative content, you cannot simply retain your visitors. You must develop great content that only advertises your products and services but offers real-time benefits to the visitors.
Calls to Action (CTAs)
An interactive website always has called to action (CTAs). It encourages visitors to put forward their queries or make a final decision to purchase. Placing clear CTAs is a good strategy to increase your conversion rates.
Performance Analysis
Your enterprise website must offer the analytics and demographics that help you analyze your performance. Some common analytics include the number of visitors, conversion rate, lead generation, and buying patterns. These are largely effective in designing marketing and promotional strategies accordingly.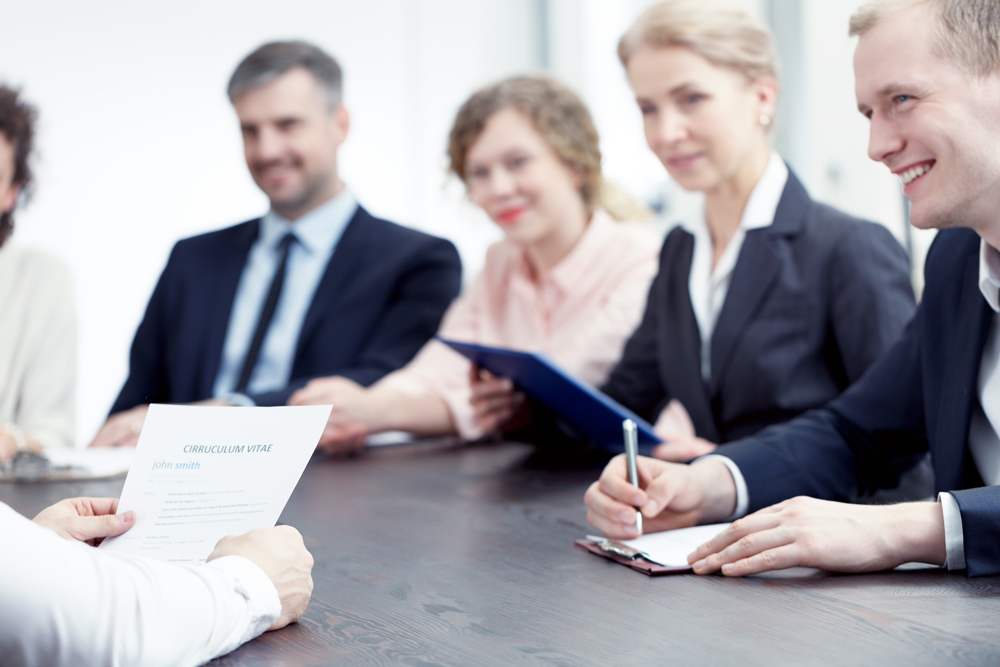 Enterprise Web Application/Software Development
Web apps are designed for different purposes. Some of them are restricted to limited functions, while others offer large-scale features and needs. For instance, an enterprise might need an internal app to allow team members to report their daily activities and track the progress of a project. On the other hand, an enterprise can develop an external web app for stakeholders to place orders and track deliveries. Thus, web development depends on the scope of requirements.
Enterprise web application or software development aims at improving productivity and business functionality. A well-developed web app or software in hand acts as a tool or solution that makes businesses able to shape robust and effective methodologies and processes.
Here, you will get to know some active advantages and must-have characteristics of an enterprise web app and software.
Advantages of Web Apps for Enterprises
Here's how web apps help enterprises:
Higher Flexibility
Employees can send and receive information, no matter where they are. Given the current COVID-19 situation, many people are working from homes, and web apps have largely eased the process. A web app acts as a common platform linking different people.
Improved Marketing
Like websites, enterprises can make the most out of web apps by formulating productive marketing strategies. You can promote your products and services. Companies that develop web applications to achieve organizational goals have a competitive advantage.
Easy Interfacing and Integration
A web app is developed to interface and integrate with an enterprise's existing application or a technological system. It ensures high interoperability between different people, systems, and devices.
Cost-Efficient
Out of all the advantages, cost efficiency stands atop. As web apps require a single operating system for development, they turn out to be highly cost-efficient. Also, they are hosted from one server, making them accessible to multiple users at the same time.
Secure Data
As web apps are run and hosted on secure servers, there are no cyber threats or chances of data leaks.
Custom Design
The best thing about web apps is that they can be custom designed tailored to the needs of your businesses. It can help fulfill unique processes and achieve your objectives.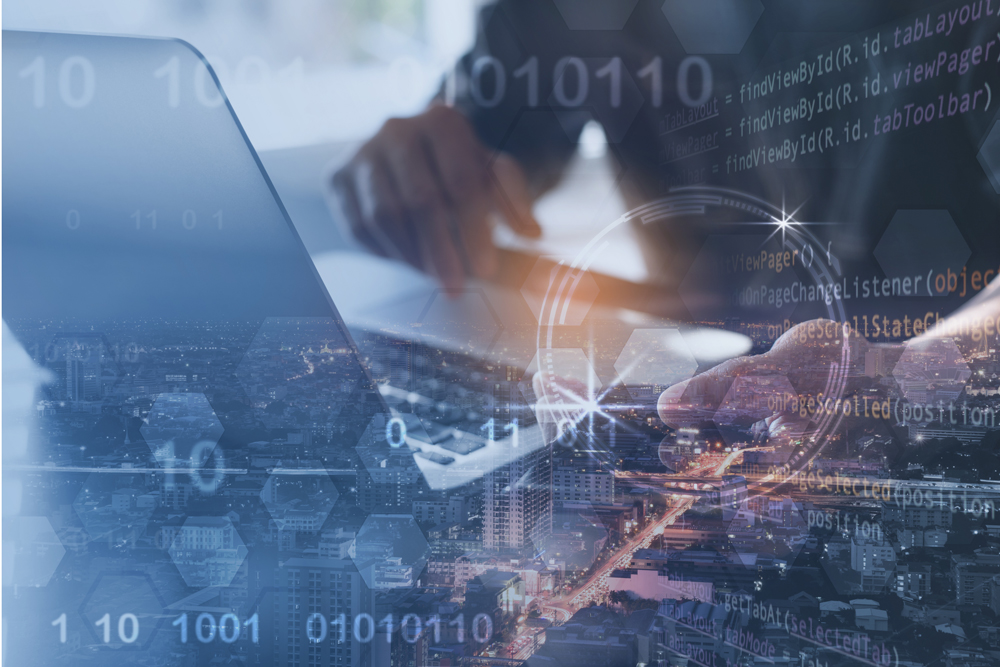 Must-Have Characteristics for Enterprise Web App/Software Development
An enterprise web app or software needs to have some special features to deliver its purpose in a meaningful way. These include:
Scalability
Scalability is a significant quality of any web app or software. A web product that is not scalable cannot sustain the competition and will sink in no time. The growth and advancement of your software depend on the scalability features and functionality. A product that is designed to adapt enjoys competitive gains.
Security
Security is another significant topic in enterprise web development. The web apps need to be secure not only in computers and servers but also in cyber threats and online risks from people and competitors out there.
Cost Control
Cost control matters the most, as only expert developers can ensure that the costs do not exceed the initial development budget until the final launch.
Cost control becomes rigorous when developing a web app for an already existing enterprise, given the interfacing and integration it requires with existing systems and technologies.
Interoperability
The enterprise web app needs to be interoperable for better connectivity. Sometimes, you need to interconnect the devices for this purpose, while at other times, it is important to connect the networks. The cost and efficiency vary accordingly.
Great Performance
It is needless to say that the performance of an enterprise web app/software has to be exceptional. A large-scale enterprise cannot afford downtimes every other hour as it halts business processes.
Only through great performance, a web app can offer organizational profits and higher ROI.
How do I Create an Enterprise Web Application?
Now when it comes to the development of enterprise web applications, there are several things to take note of. Today, there are many more technologies and platforms for web development than there were a decade ago. Therefore, you need to very careful and particular.
Here's what it takes to create an enterprise web application:
Your Tech Stack
Web application development requires front-end development and back-end development. Front end development includes designing the interface while back end development is restricted to coding processes.
Front-end Development
Front-end development takes client-side coding and makes the web app visible on any browser.
For client-side coding, you need to be proficient in:
Hypertext Markup Language (HTML) and Cascade Style Sheets (CSS)
JavaScript and JS libraries
Back-end Development
Back-end development requires server-side coding and deals with the code that the server needs to interpret and execute.
For server-side coding, Java 8 is currently the best application development language as it is robust and versatile.
The best Java Enterprise Edition frameworks include:
Hibernate – the best ORM framework to build databases
Spring – Spring Boot and Spring Cloud
Apache Struts2 – open-source MVC Java framework
For enterprise databases, the following are the handiest technologies:
MySQL
Redis
PostgreSQL
MSSQL
MongoDB
As of 2021, React.js is the most used web framework among software developers worldwide.
The Efficient Cloud Service
If you are looking to run your application in a cloud, AWS (Amazon Web Service) is the best option to consider. What makes AWS best? It offers available in all the regions, and so, their global coverage ensures maximum uptime.
AWS is always investing in the latest hardware and technology to ensure the least possible network latency. Also, Amazon offers around 140 cloud services so you can choose the one as per your organizational needs.
The Right Web Application Framework
Web application frameworks are a set of program libraries, tools, and other significant components in an architecture system, as mentioned above.
Using the right web application framework makes sure that your website design flows smoothly and allows your enterprise professionals to make changes without the developer's help. It also offers faster speed and consistency. With an efficient web app framework, there is less to worry about security risks.
The Suitable Web Application Lifecycle Model and Process
Another thing that plays a significant role in enterprise web development is the web app lifecycle model. It is a step-by-step process to execute development, and each model includes a unique way of development, testing, and deployment. For instance, the agile approach is highly preferable for enterprise software developers nowadays.
As you choose the right model and have your tech stack in hand, web app development gets sorted.
Final Verdict
Enterprise web development offers huge benefits to enterprises and big-sized businesses. It allows maintaining a strong online presence and sustainability in this competitive digital arena. Following the right practices and including key features enables your enterprise to run a great website or a web app. Contac our experts to know more.