The metaverse has been gaining a lot of attention lately. The virtual world exists in cyberspace and can be accessed by people from all over the globe, no matter where they are located physically. This digital environment offers businesses unprecedented opportunities to reach new markets, engage with customers personally, and create unique products or services that can't be found anywhere else.
This blog post will explore how businesses benefit from investing in activities within the metaverse and some examples of popular brands that have ventured into this space. We will also discuss who controls the metaverse and what it means for business owners hoping to take advantage of its potential.
Finally, we will consider how the metaverse might affect businesses going forward and whether or not it is good for them overall. So let's jump right in!
Before we start:
According to recent reports from the World Economic Forum, Metaverse business is expected to be worth over $100 billion by 2025, with a projected annual growth rate of 20%. 
Metaverse business has the potential to create massive economic opportunities, including over 80 million jobs worldwide by 2027.
According to a recent survey, 92% of businesses adopting Metaverse business solutions are seeing increased revenue and improved customer satisfaction ratings.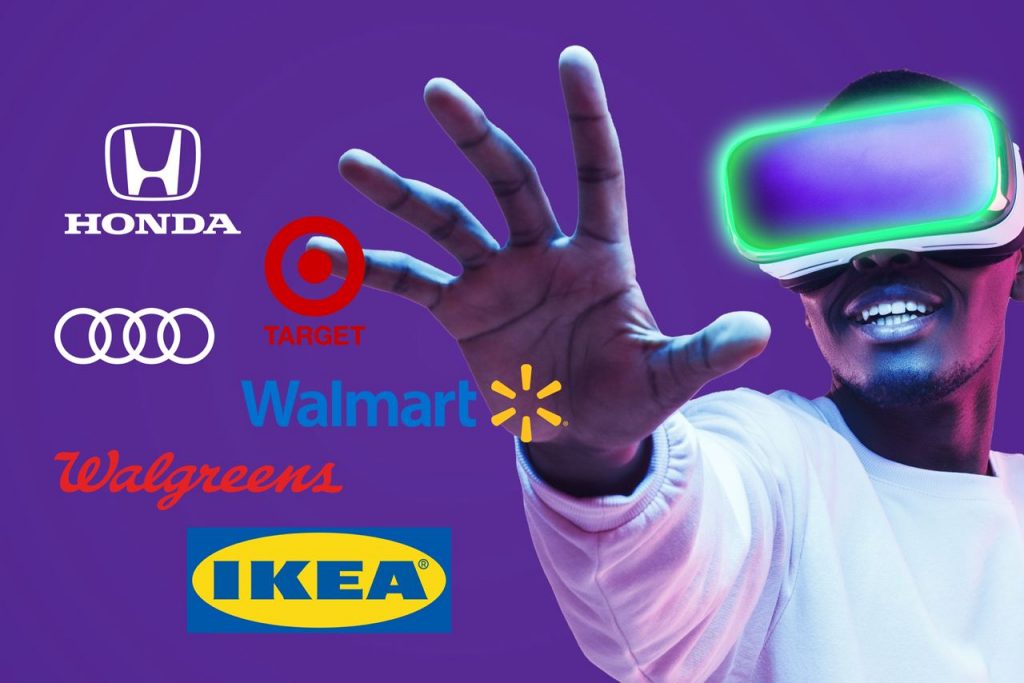 What are businesses doing in the Metaverse?
Businesses worldwide are using the metaverse to create unique, immersive experiences. Companies like Honda, Walmart, and Audi use the metaverse for virtual events or product launches. Walgreens is using it for virtual doctor visits – customers can have a real-time video consultation with one of their doctors from wherever they are.
Metaverse business is also being used by businesses to create virtual stores, allowing customers to shop online and have the items delivered directly to them. Companies like Target, Amazon, and Ikea are taking advantage of this opportunity. Other companies are offering virtual tours of their products or services – providing customers with an interactive way to explore and learn more about the company's offerings.
Honda: Honda launched an interactive virtual dealership where customers can explore cars, get price quotes, take test drives, and even schedule service. 
Walmart: Walmart created a customizable 3D shopping experience that customers can access from anywhere. 
Audi: Audi launched an interactive virtual showroom that allowed customers to explore their cars and even book a test drive. 
Walgreens: Walgreens has begun offering virtual doctor visits for customers who need care but can't make it into the office. 
Target: Target launched 3D experiences that allow customers to explore products and purchase them directly from the virtual store.
IKEA: IKEA uses the metaverse to provide customers with an immersive shopping experience by offering 3D models of their furniture that can be seen in a customer's home before making a purchase. 
These examples show how businesses leverage the metaverse to provide a unique, engaging experience for their customers. As more companies implement the technology into their operations, the metaverse will continue to open up new opportunities for businesses of all sizes.
As you can see, the metaverse provides incredible opportunities for businesses. It is an ever-evolving platform with endless potential — and with the right strategy, companies can see great success from their presence within the metaverse. By leveraging technology to engage customers, build relationships and increase sales, businesses can create a competitive edge that will help them stand out in today's digital world.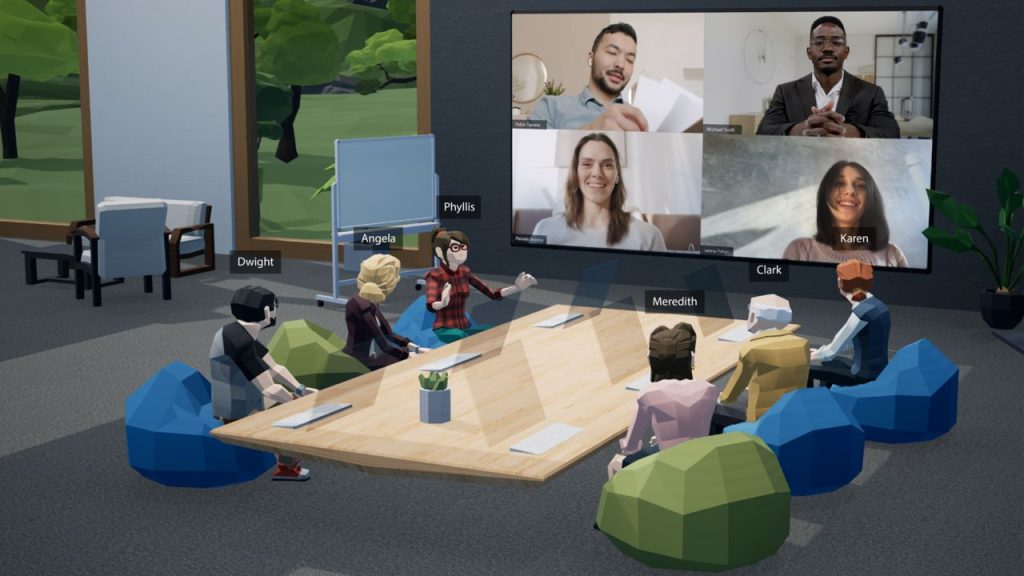 Why is the Metaverse important for business?
The metaverse offers unprecedented opportunities for businesses to reach new markets, engage with customers personally, and create unique products or services that can't be found anywhere else. It also provides a platform to showcase the brand and increase customer loyalty.
Ultimately, the metaverse is helping businesses become more efficient, improve communication between departments, and increase customer satisfaction. It also saves companies money by cutting out the need for physical stores or offices.
Here are a few reasons why it is essential for any business:
Reach new markets
Engage with customers on a personal level
Create unique products and services
Showcase brand identity
Increase customer loyalty
Become more efficient
Improve communication between departments
Increase customer satisfaction
Save money by eliminating physical stores or offices
New opportunities for marketing strategies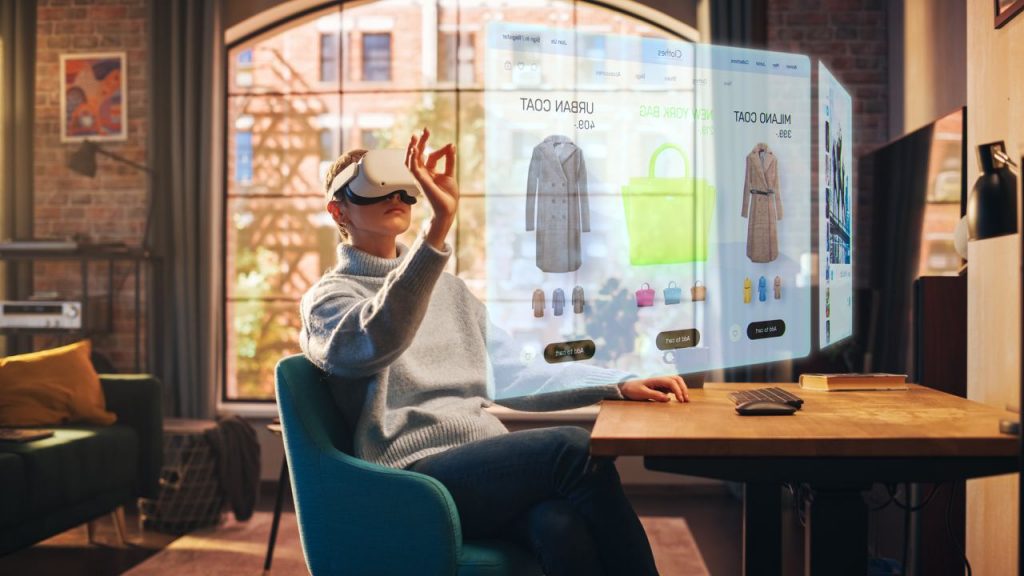 What are the business opportunities of a Metaverse?
The business opportunities of a metaverse are vast. Companies can use the technology to host virtual events, launch new products, create virtual stores, provide virtual tours of their product or services, and much more. Additionally, businesses can leverage the metaverse to improve customer relationship management by personalizing their experiences and providing helpful insights into their preferences.
With the help of the metaverse, businesses can also make more informed decisions by collecting and analyzing customer data. This data can be used to understand better customer behavior and preferences, which can help companies make strategic decisions that will result in increased profits.
Finally, businesses are seeing success in using the metaverse to market their products or services to potential customers. Companies are leveraging technology to create engaging, interactive campaigns that can be shared across multiple platforms, driving more traffic and increasing sales.
How can you use anything in the metaverse?
The metaverse offers a variety of ways to connect your real-world experiences with virtual ones. For example, if you are an avid runner and want to track your progress. In that case, you can use a combination of augmented reality, wearables, and geolocation tracking to create an experience that is connected to both the physical world and the digital one.
You can also use virtual reality to simulate real-world experiences in a safe and immersive way. For example, you could use a VR headset to take a virtual store tour before actually visiting it in person. You could also create an interactive 3D experience of your running route that allows you to track your progress in real-time.
As for whether or not the metaverse is good for business, the answer is a resounding yes. Companies can leverage technology to create interactive customer experiences, build relationships, and increase sales. Furthermore, businesses can also use the metaverse as a platform for marketing campaigns, customer service initiatives, and more. 
Finally, companies are using the metaverse in various ways to improve their business operations. For example, they can use the technology to create virtual trade shows and conferences, allowing customers to meet with vendors without having to attend in person. They can also use virtual reality for training, providing employees with interactive experiences that simulate real-world scenarios.
Conclusion
The metaverse provides businesses with incredible opportunities to engage customers, build relationships, and increase sales. By leveraging technology creatively, companies can create a competitive edge that will help them stand out from their competitors. Furthermore, they can use it for training purposes or to host virtual events such as conferences or trade shows.
The possibilities of what you can do with the metaverse are endless — all you need is an innovative strategy and a willingness to explore its potential! So get started today on your journey into this exciting new world of marketing and customer engagement. If you have doubts and don't know yet where to start, book a free consultation with our expert and we will guide you in the right direction.