Imagine by Kia
Kia's new concept unveiled at the Geneva International Motor Show. "Automotive design is about capturing the heart and making it beat that bit faster for that bit longer. We believe that there's absolutely no reason why that should change simply because the car is powered by electricity.
That's why our all-electric concept is designed to not only get your pulse racing, but to also signpost our holistic and emotional approach to electrification" says Gregory Guillaume, Vice President of Design for Kia Motors Europe in press release.
When you take a look inside, you realize that the car is poking fun at the industry. Behind the driver's wheel and extending along the dashboard are 21 ultra high-resolution smartphone screens. It creates a single unified display from the driver's point of view, without the ever-increasing bulk and rigidity of traditional in-car displays – a fresh and witty approach on how to move away from traditional fixed screens.
"These 21 incredibly thin screens are a humorous and irreverent riposte to the on-going competition between some automotive manufacturers to see who can produce the car with the biggest screen'', according to the company's information.
"Kia prides itself on its power to surprise, which is why we wanted to move away from the rational and focus on the emotional, and embrace a warmer and more human approach to electrification. After all, electricity is found within every atom – it's the energy that flows within us and around us on our planet. Harnessing its potential has propelled us from one innovation to the next," says Guillaume.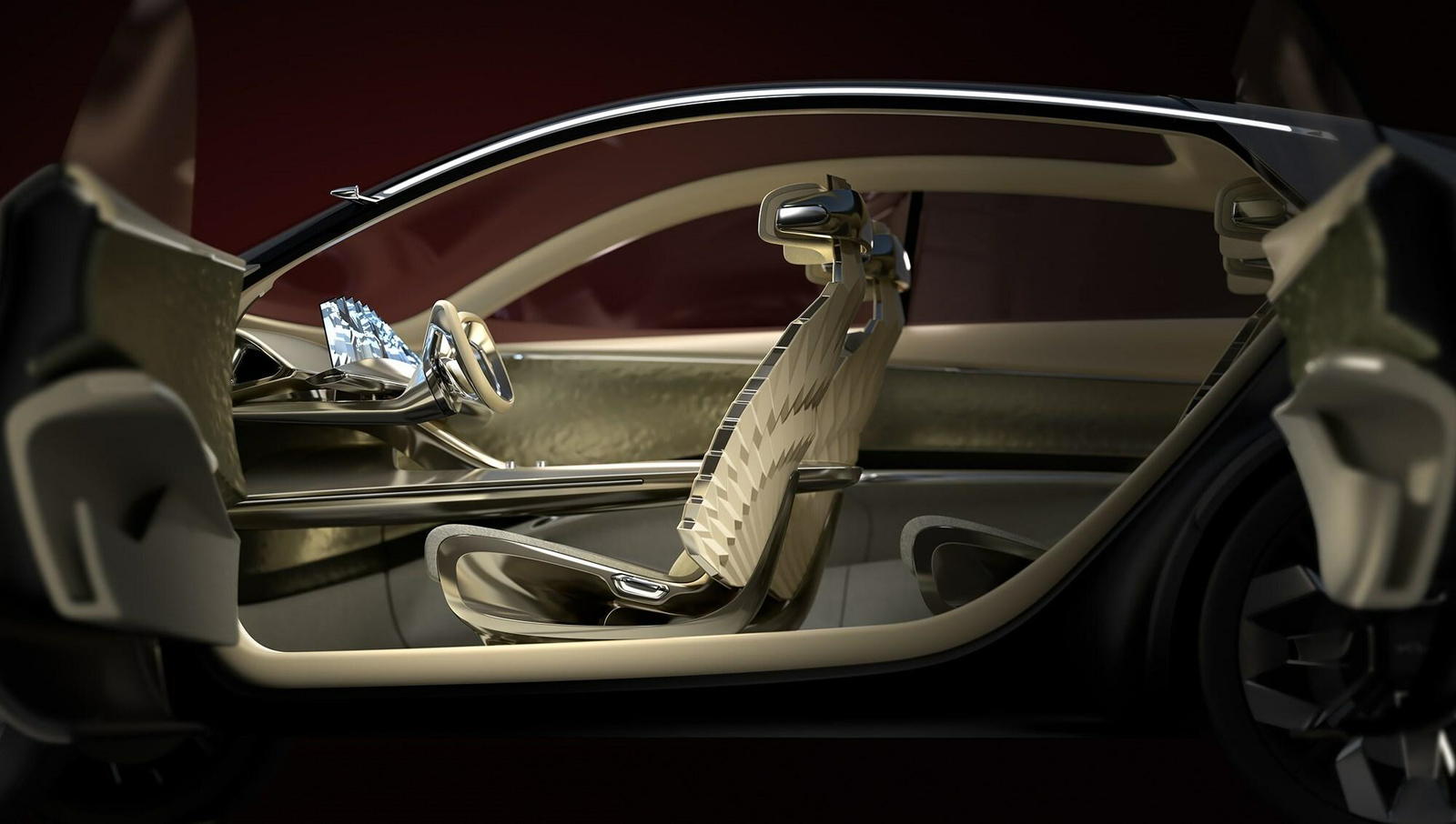 A visual embodiment of its desire to move forward into the exciting world of electrification, this concept is the company's first pure electric four-door passenger car. Intentionally designed to not sit within the industry's predefined vehicle categories, it coherently draws together elements of a muscular sports utility vehicle, a sleek and athletic family saloon and a versatile and spacious crossover.
If you're looking for a software development company that provides IT consulting and other software development services contact us.